AMPLIFY: CLOSING PARTY!
august 13, 2017 | 3:00PM

THE CREATORS COLLECTIVE celebrates an amazing three weeks of programming at 100 Bogart with a final party featuring live music, dance performances, video, a closing reception for our visual art reception, and more!

AMPLIFY at 100 Bogart
100 Bogart Street
Brooklyn, NY 11206
TICKETS:
$8 in advance | $10 at the door
Photos from the Closing Party!
Photos by: Trigger jones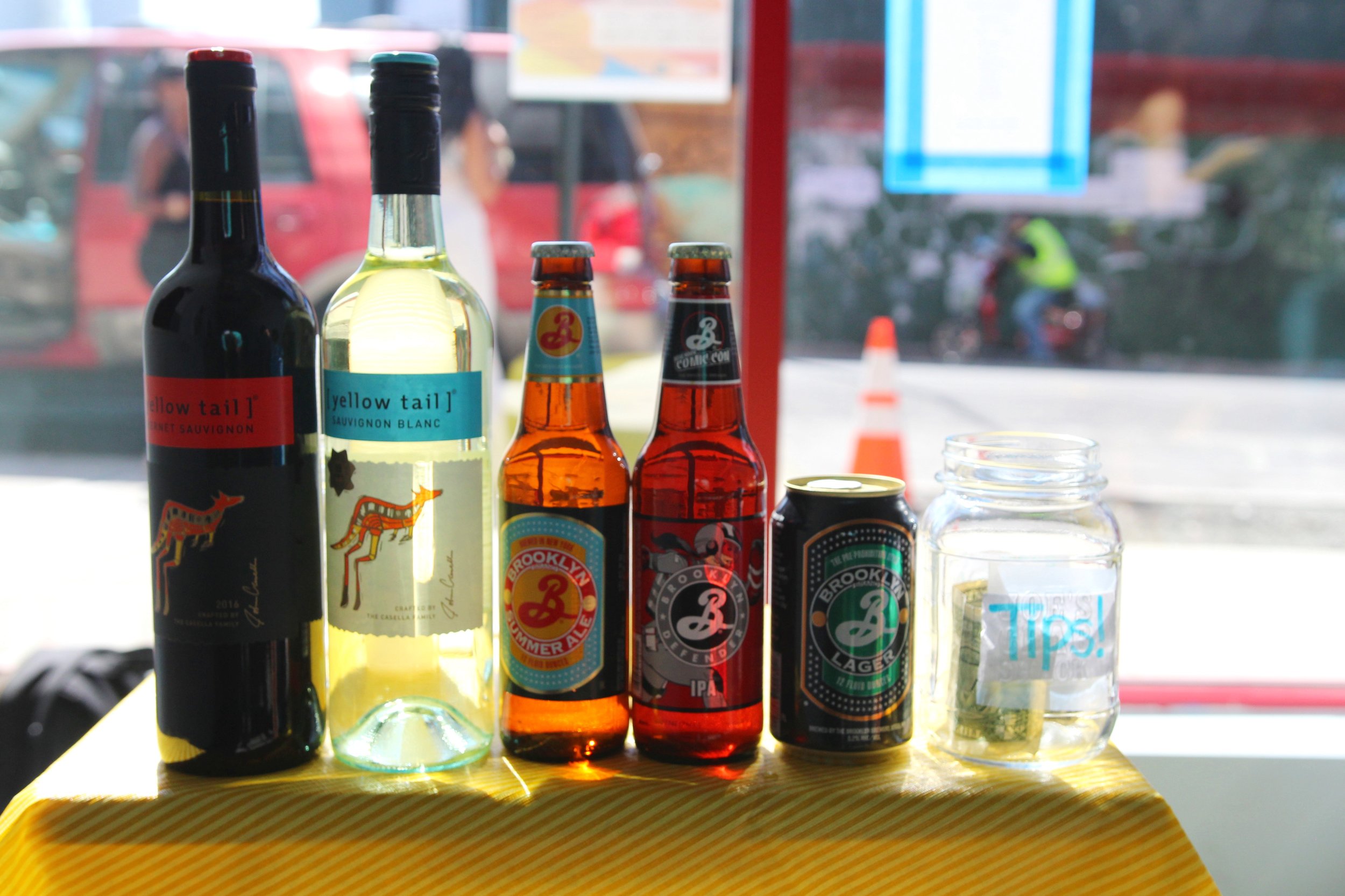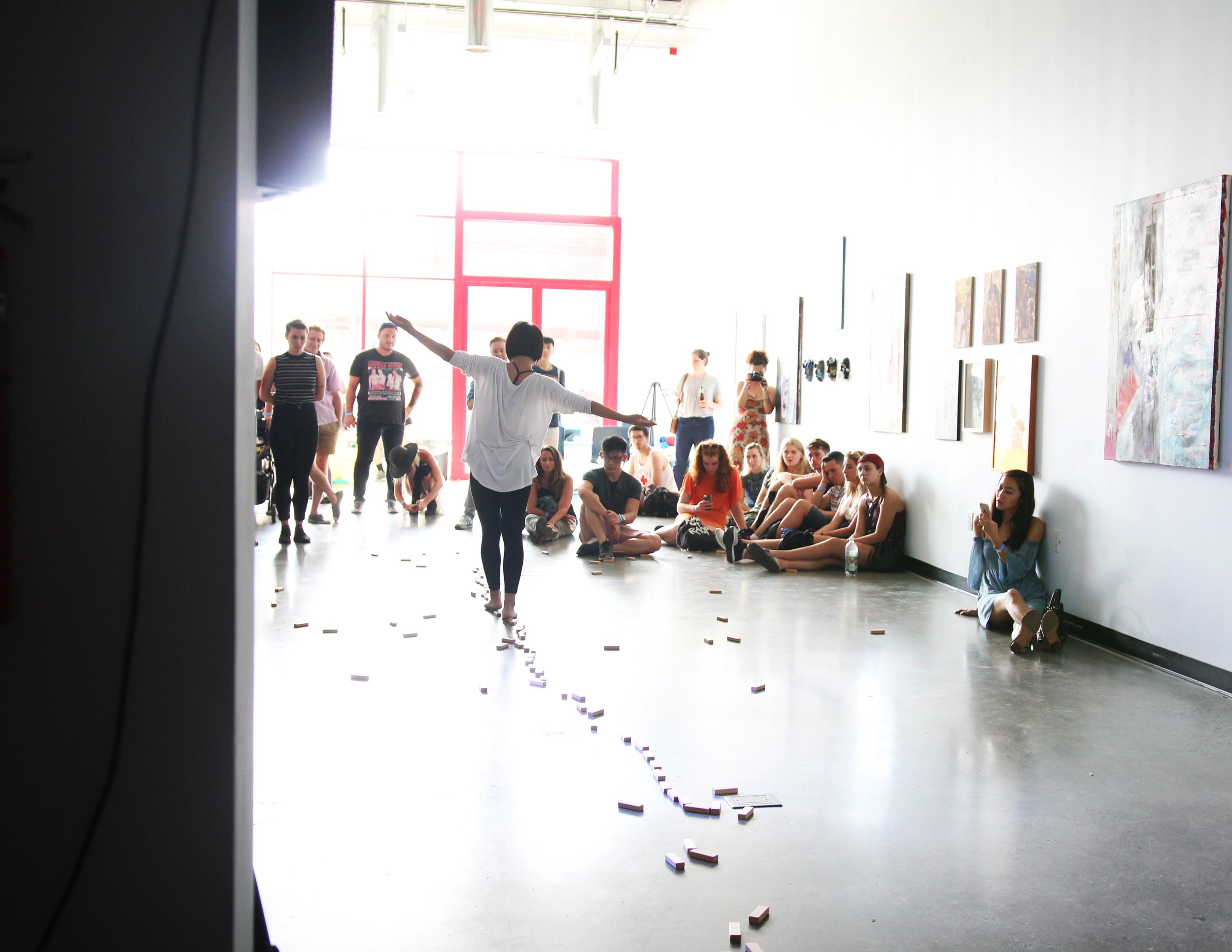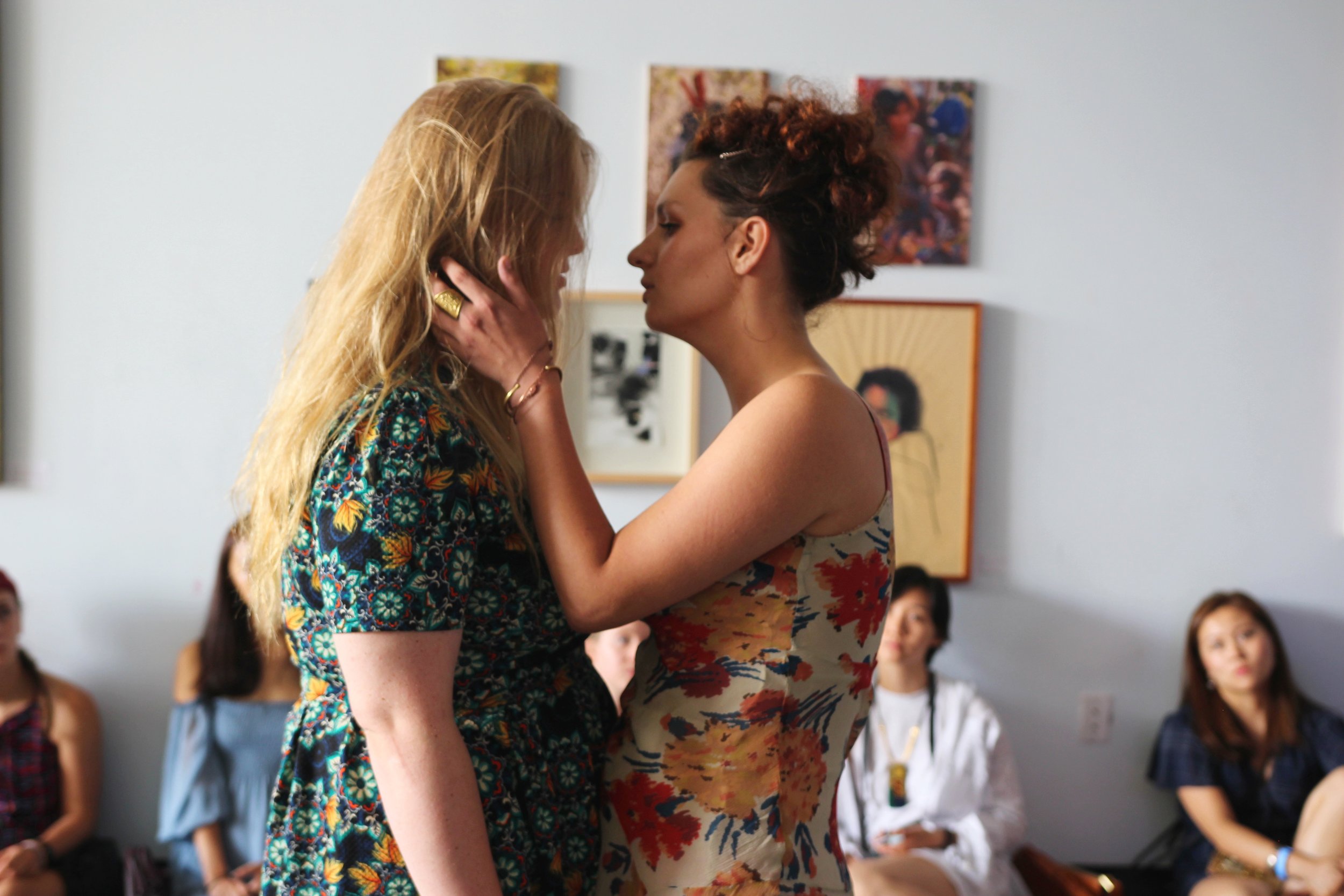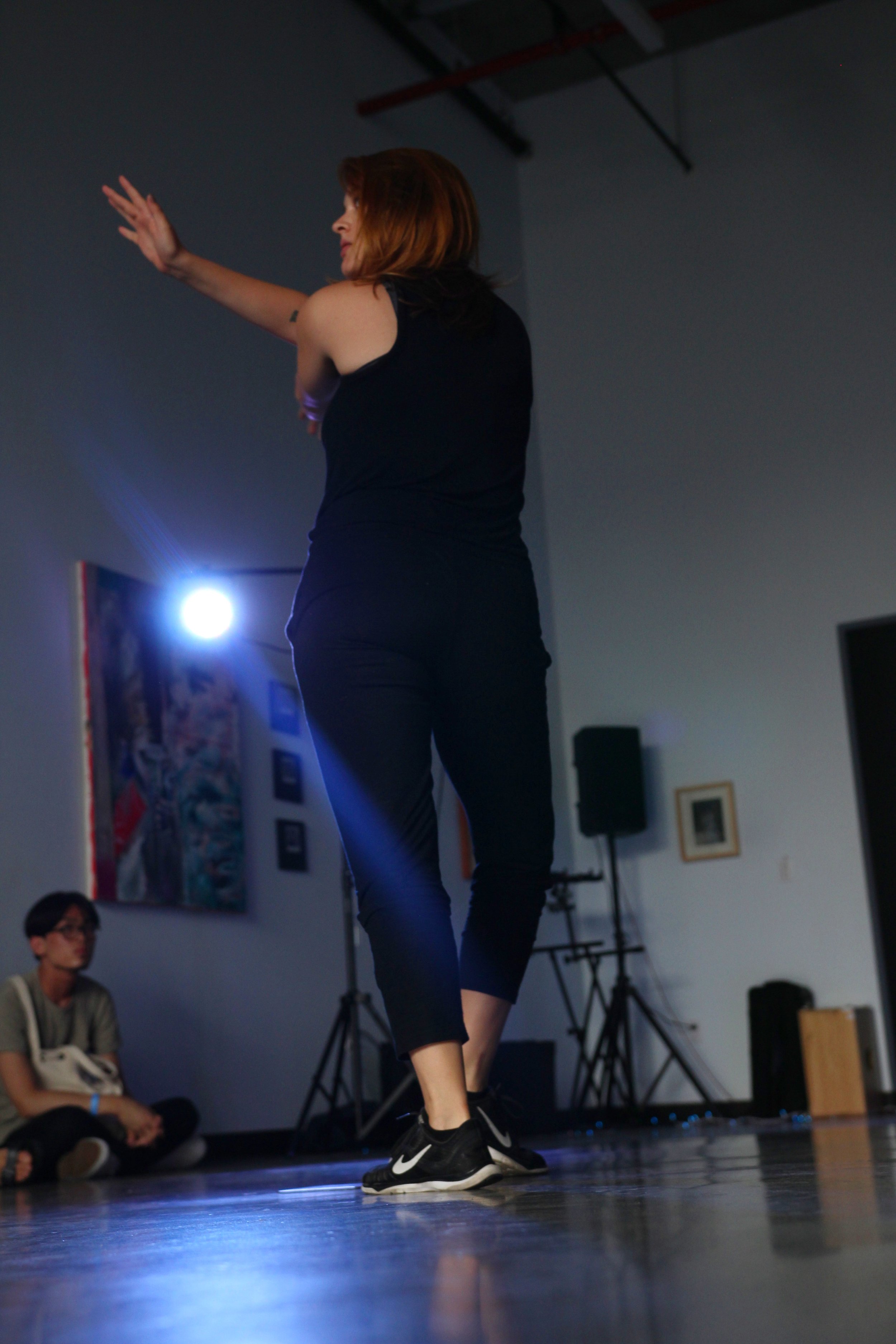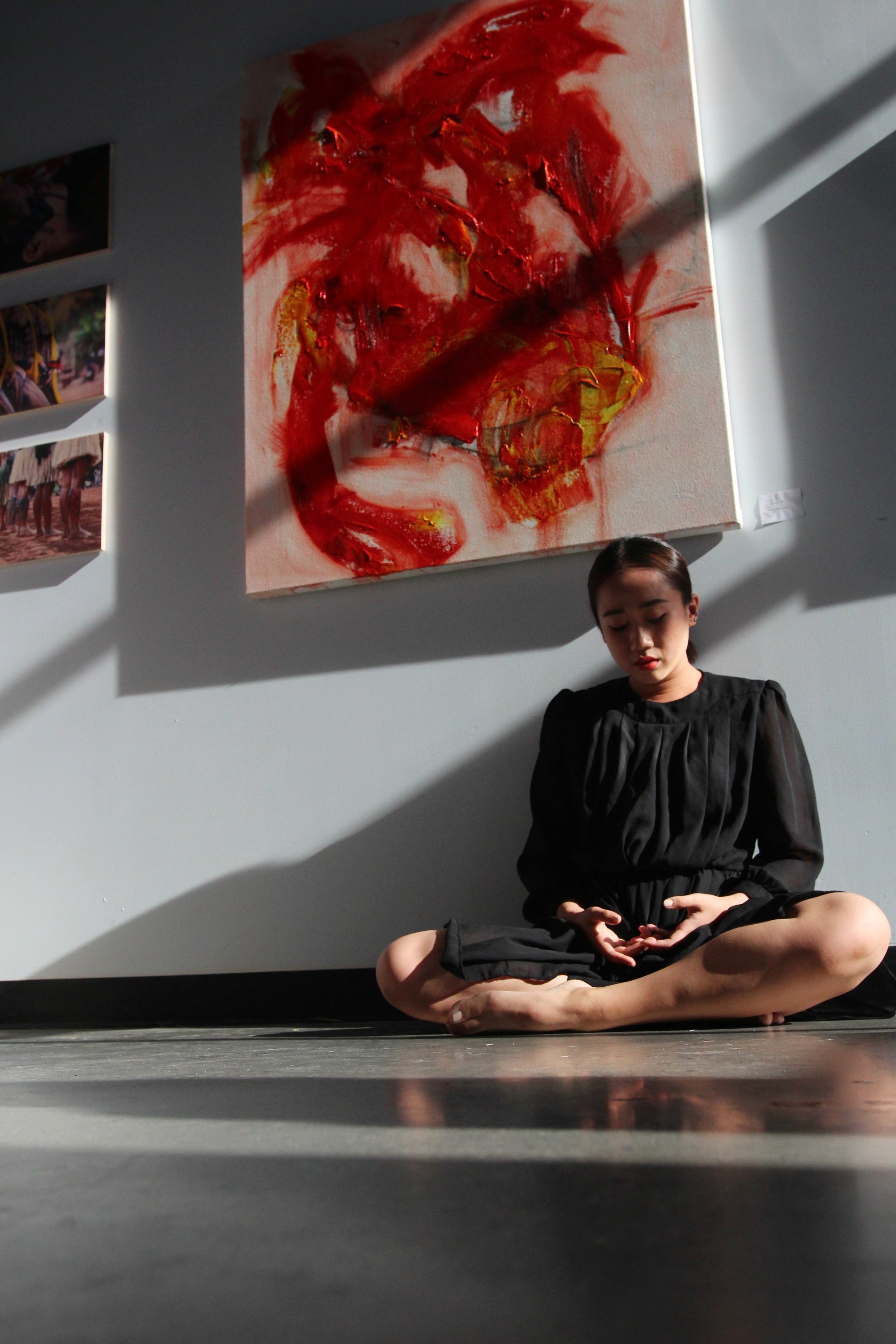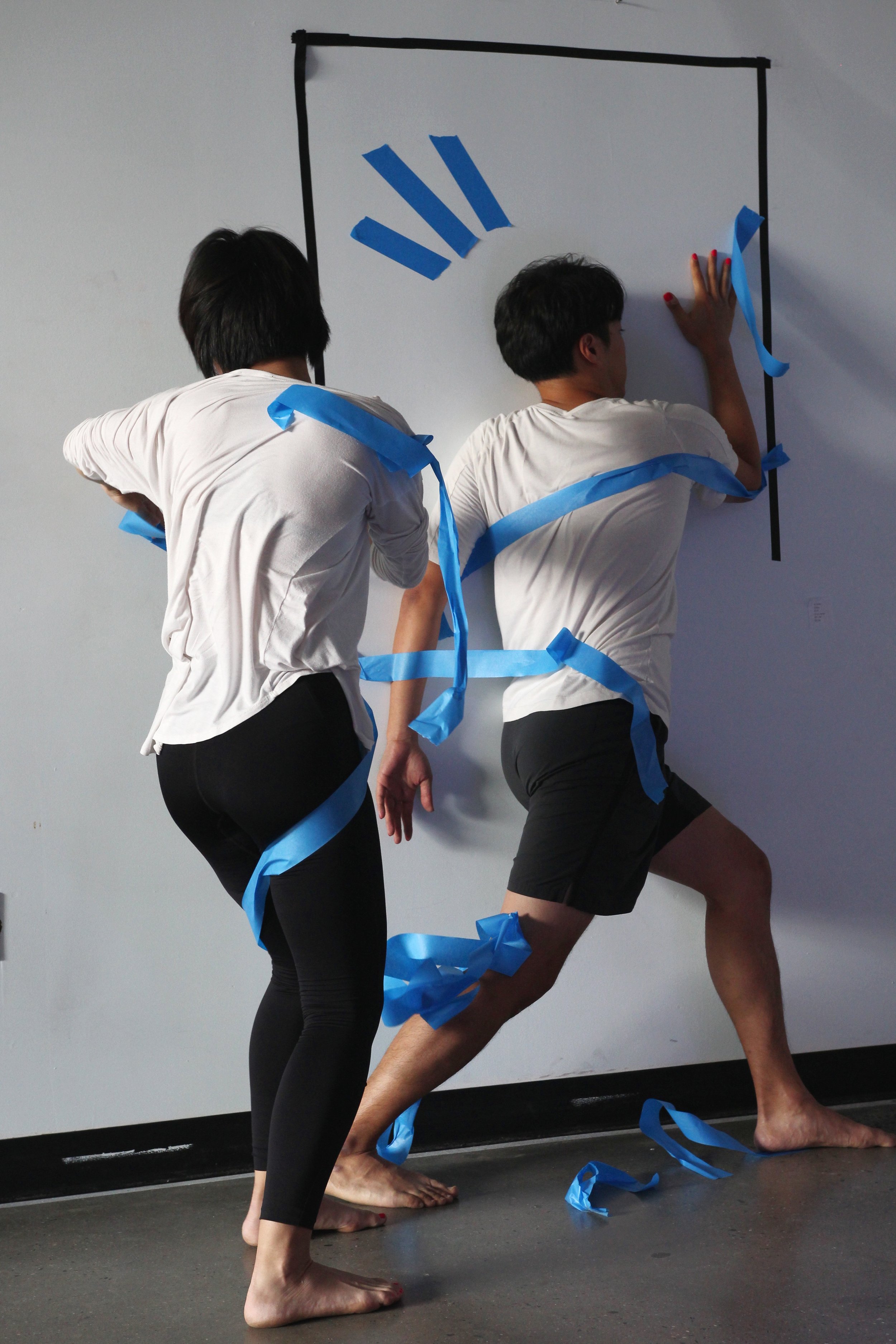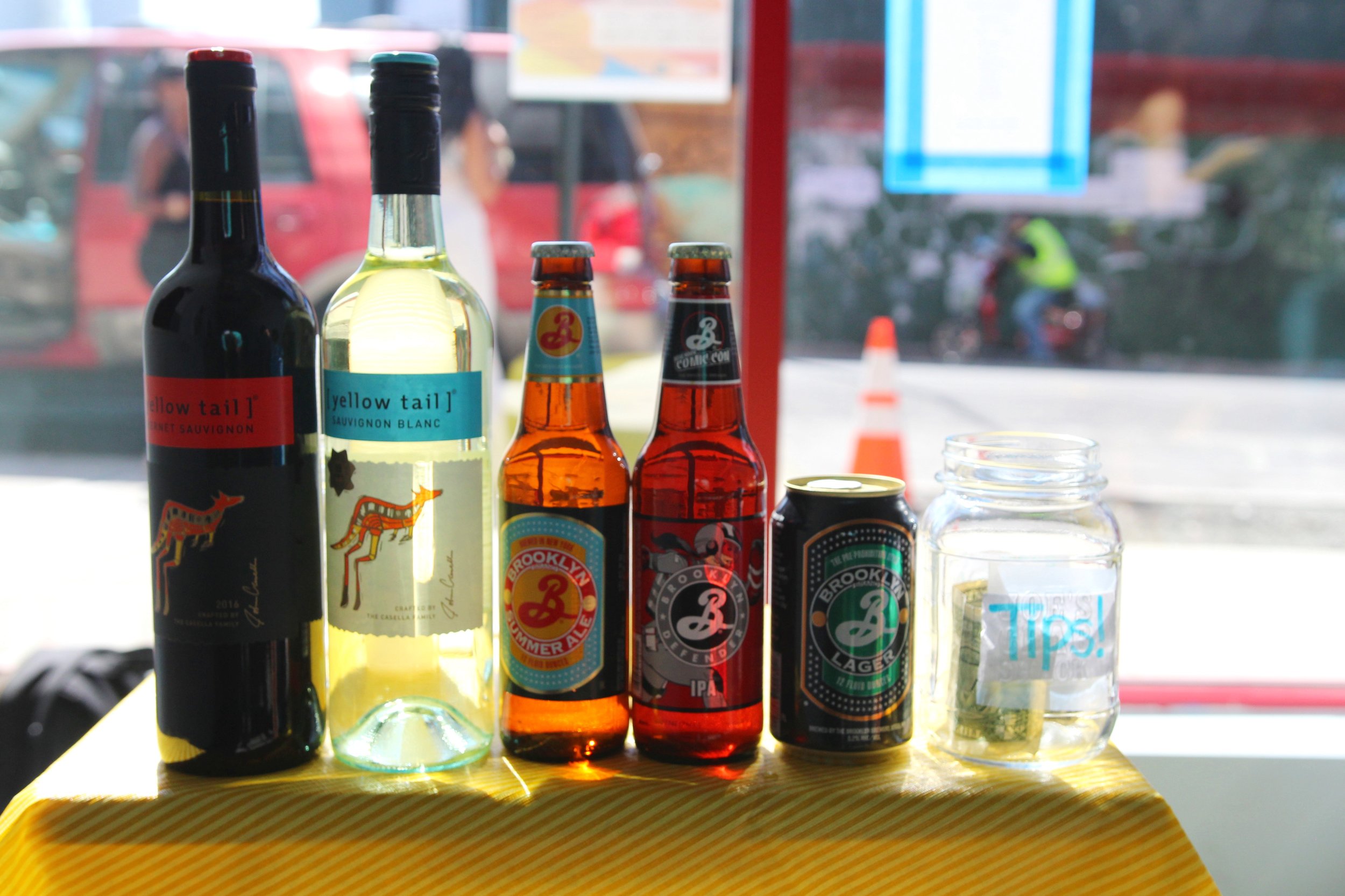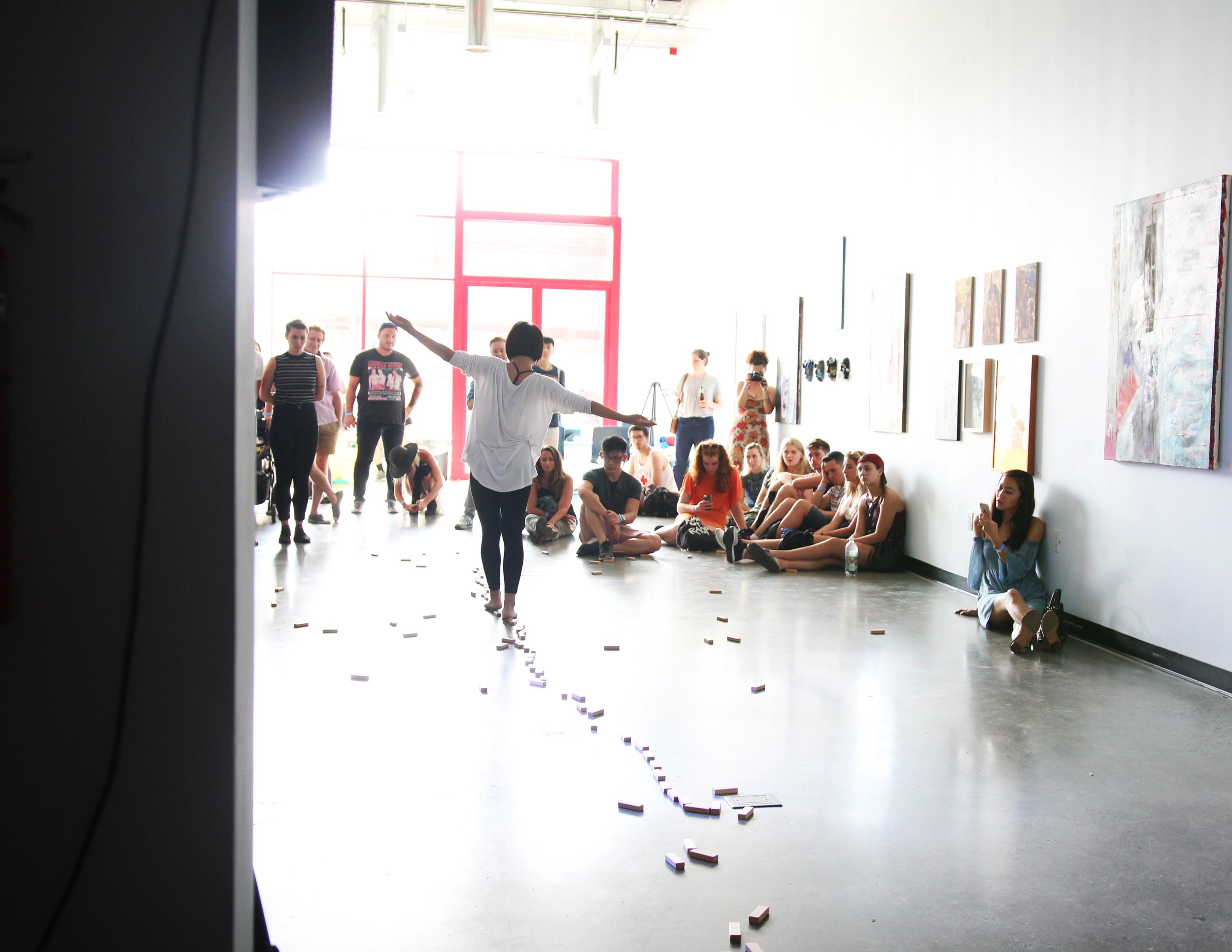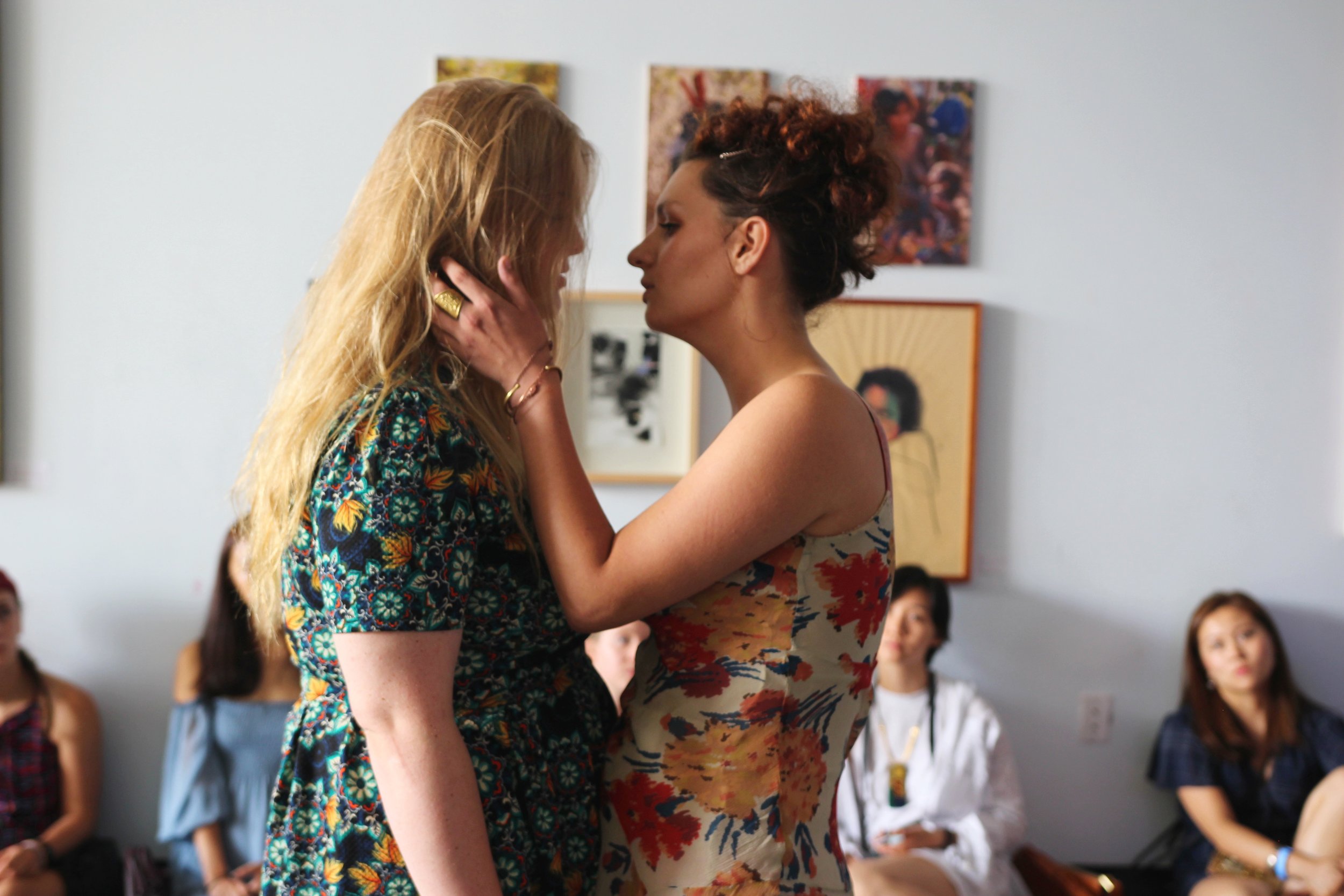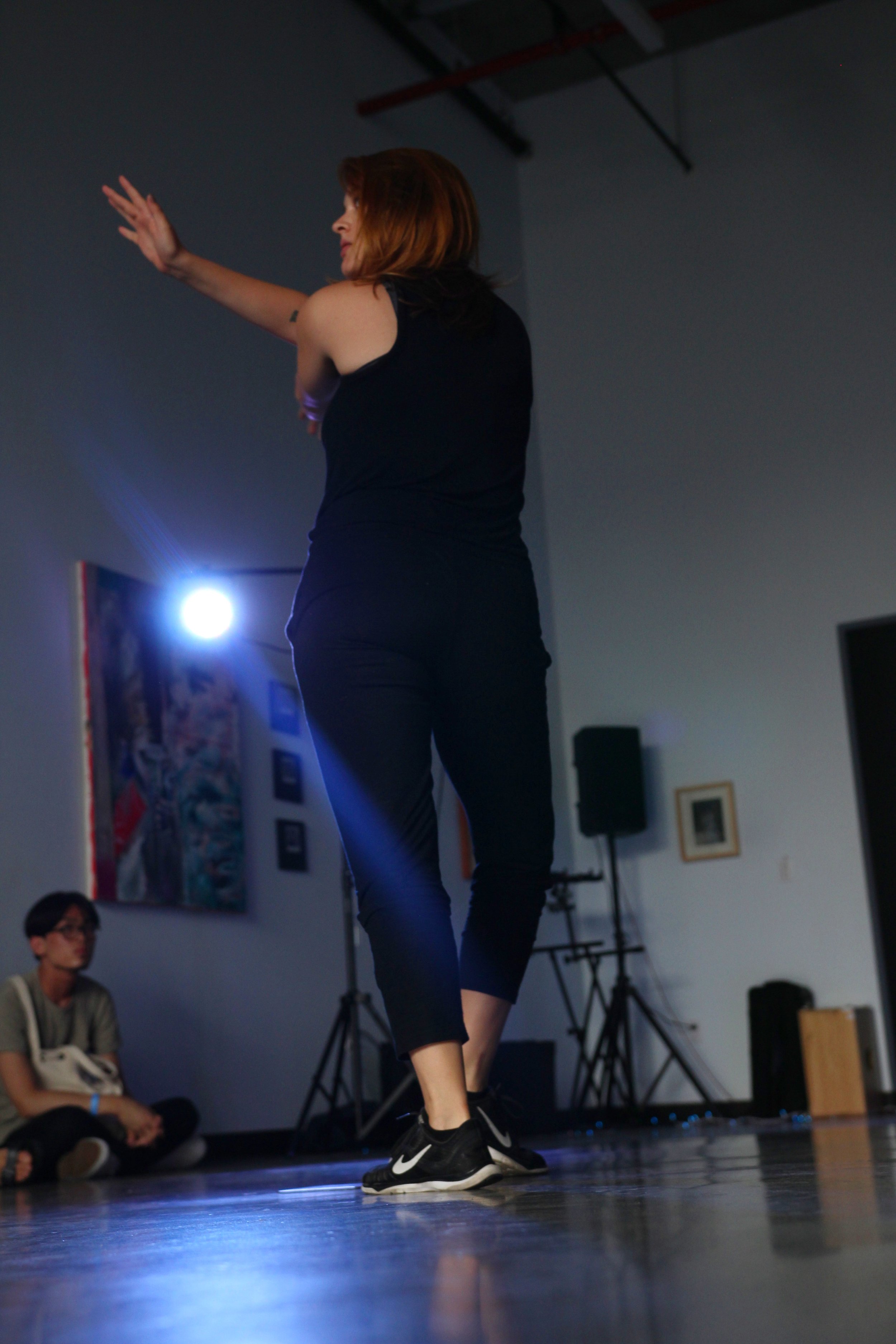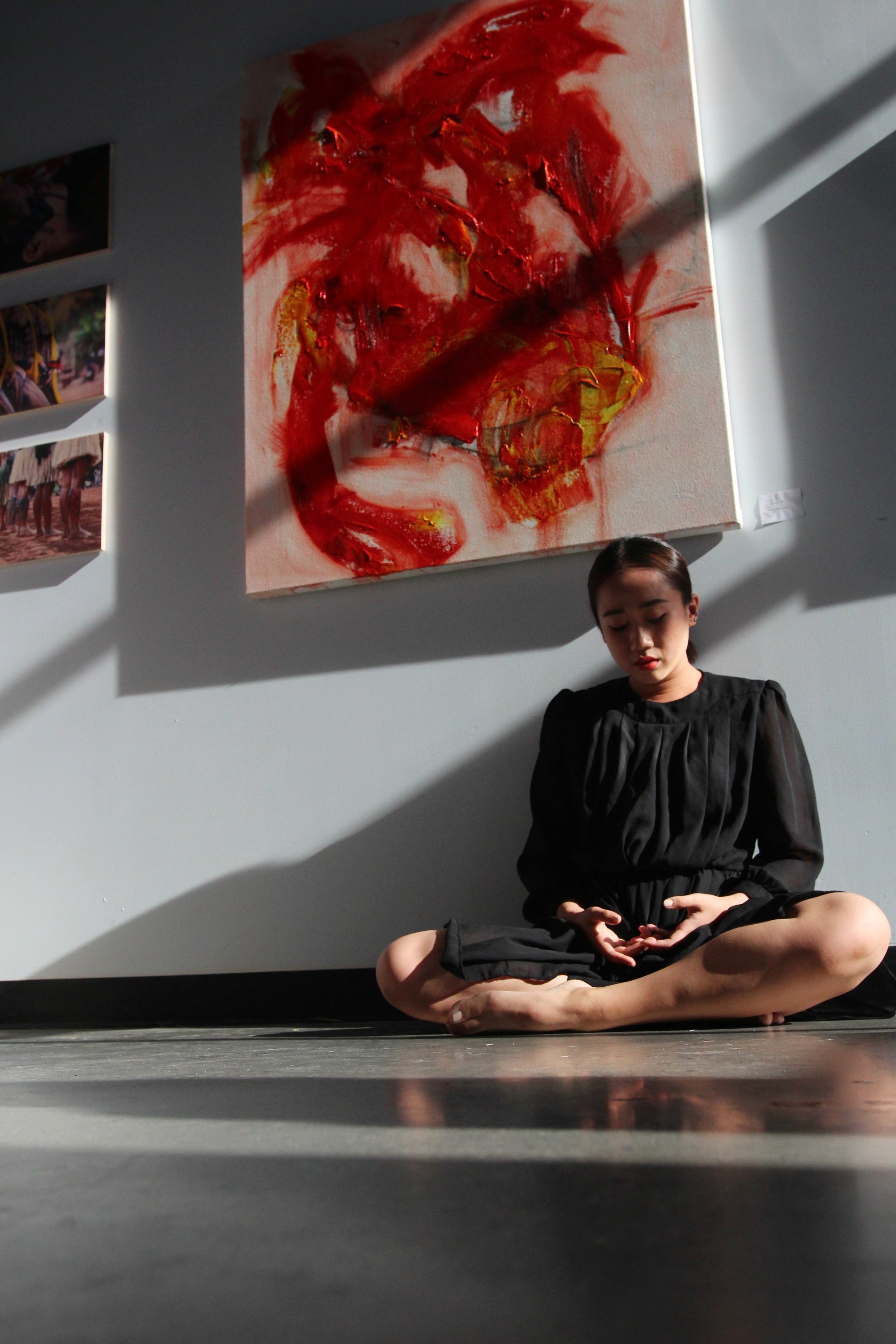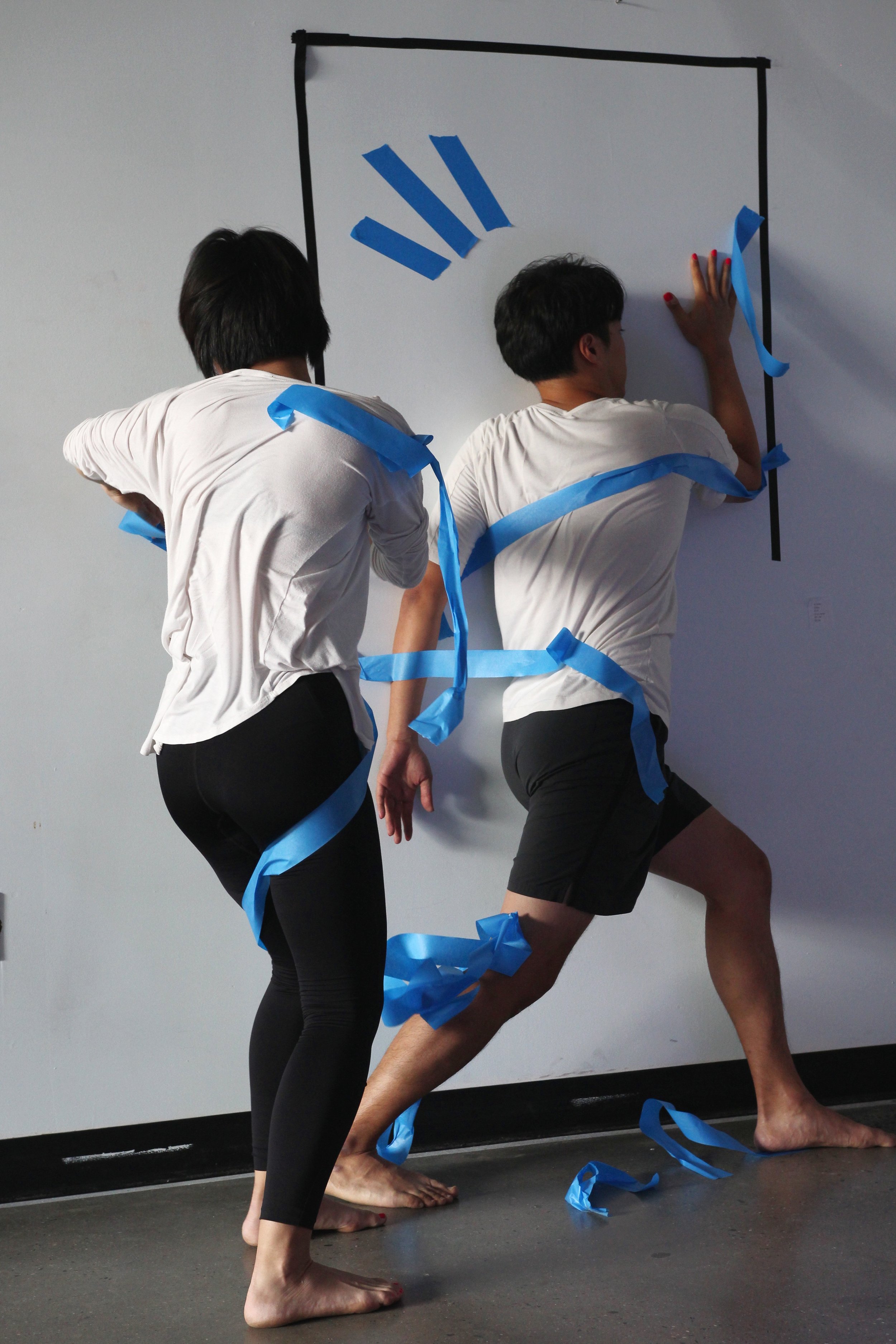 performance schedule
3:30pm
Jelani Jeffries | music
Rourou Ye & Hyung Seok Jeon | dance theater
Shauna Sorensen & Kelly Carpentier | dance
4:30pm
Kodi Lynn Milburn & Makayla Benedict | musical theater
Caroline Brethenoux | dance
Gabby Bruno | dance
Alë Jay | music
5:30pm
AJ Sharp | dance
J.H. | dance
Georgia Gavran & Jonathan Doherty | dance
Fyner Things | music
visual artists
Byron Kim
Collette Tompkins
Don Lisy
Ko Smith
Kory Shulz
M. Moore
Maria Ribeiro
Marna Chester
ARTIST BIOS
AJ SHARP, originally from Garden City, Michigan, is a dancer, choreographer, and dance teacher in NYC. She is a graduate of Oakland University with a BFA in dance. AJ has had the pleasure of working with artists such as Alexandra Beller, Lindsey Dietz-Marchant, Meg Paul, Dusan Tynek, Take Root Dance, The Median Movement, and currently with Cora Dance. She was chosen for Doug Varone's Choreography Intensive in 2015, where she was mentored by Varone and presented a new work at 92 Y. AJ is excited to continue teaching, performing, and creating in NYC.
CAROLINE BRETHENOUX
Originally from France, Caroline started dancing at the age of 5. She has performed with Complutum Contemporary Dance Company and DaDaDanza Project in Madrid, collaborated with Projects in Movement and Company Contexte in Paris, Eryc Taylor Dance Company, Mare Nostrum Elements Dance Theatre Company, BalaSole Dance Company and independent choreographers in NYC as a freelance dancer and choreographer. Her work has been shown at Alvin Ailey Citigroup Theatre, LPAC, Green Space Bloom Festival, The Current Sessions Volume V Issue II, the Dance Gallery Festival, Dixon Place, Performatica Festival Puebla Mexico and MOD Hong Kong. She is a certified Gyrokinesis ® teacher and a Gyrotonic ® teacher.
CHIEH HSIUNG has a degree from the National Taiwan University of Physical Education and Sport-Department of Dance, where she majored in modern dance and choreography and minored in ballet, Chinese dance and ballroom dance. She also has experience with street dance and international standard. After receiving her degree, she joined Les Petites Choses Production in Taiwan and performed in the project: "The Next Choreographer". Chieh came to NY in 2013. The culture shock has inspired and advanced her artwork. Since coming to NY, she has performed with a diverse group of artists. She is currently working on a project revolving around food and dance
FYNER THINGS
(Nic Hanson x Tyler Caldwell)

Aggressively soulful electronic music with an emphasis on groove.
Tyler and Nic are recent grads of NYU's Clive Davis Institute of Recorded Music (they were actually in the same classes as Maggie Rogers). They recently released their first EP, Casually Hot, and have been hard at work producing new material and playing shows around NYC.
For fans of: Glass Animals, Gabriel Garzón-Montano, Jungle, Zanski, NxWorries, Marian Hill, WILLS
GABRIELLA BRUNO is a dancer and choreographer from Northern California. Gabriella has studied all genres of dance, including tap, jazz, ballet, modern, hip-hop, contemporary, world dance, and musical theater. In 2014, she received her BFA in Dance Performance from Chapman University. Gabriella graduated Magna Cum Laude. In addition to running SHIFT and performing in other dance companies such as Suku Dance Lab, Tap Overload, Abundance with Keomi Tarver, and Psychosomatic Dance, Gabriella works as a Teaching Artist and Art Therapy Coordinator in Brooklyn.
GEORGIA GAVRAN, a Wisconsin native, and JONATHAN DOHERTY, a Western Massachusetts native, both graduated from The University of the Arts receiving their BFA in Dance Performance under the direction of Donna Faye Burchfield. Originally introduced at school, they later found each other in Brooklyn, NY, where the friendship blossomed into collaborators. Georgia, animated and sarcastic, and Jonathan, quirky and mercurial, found themselves generating complex and interwoven movements. Utilizing their abstract pairing, they exist in a whimsical and erratic realm. Georgia and Jonathan have shown work together around the New York area at venues such as Brooklyn Arts Exchange (BAX), Triskelion Arts, JACK, and The Tank.
JELANI JEFFRIES is an eclectic artist aspiring to elevate in the entertainment industry. A New York native, he continuously strives to make his artistic impact in the Big Apple and beyond as an actor, music artist, and filmmaker. As a multifaceted artist, Jelani has performed and worked with an array of high-profile entertainers in the industry such as John Legend, Dave Chappelle, and Tracy Morgan to name a few. Jelani hopes that his talents will be a pivotal and influential part of 21st century culture. Furthermore, he remains faithful to his artistic commandments - to bring about creativity, inspiration, and change.
KELLY CARPENTIER dance training began as a child in Massachusetts where she studied and performed in the styles of Ballet, Lyrical, Jazz and Tap. She went on to get her Bachelor's degree in dance from Dean College. Upon graduating from college, Kelly moved to NYC to pursue her career as a performer. Kelly has been a member of multiple NYC tap companies and has had many wonderful opportunities to perform in New York. Currently the Dance Captain of Anthony LoCascio's #Taplife company, and the captain of his New York pre-professional #Taplifetoo company, Kelly is also the Co-artistic director of Astoria Tap Crew. Some other achievements have been performing at Lincoln Center in a showcase of Alan Onickel's choreography, choreographing and performing for the Inaugural NYC Mardi Gras event, as well as many performances in festivals such as The Tap Dance Day festival in NYC, the DC Tap and Jazz festival, and the Annual Astoria dance Festival.
KODI LYNN is a down to earth Nebraska native. She moved to the city for a two year conservatory program at the New York Film Academy. During her time studying musical theater at NYFA, she sang at 54 below in Ewalt and Walkers' "The Making of Madeleine Moore", belted in NYFA's production of "Chess", and worked with Bobby Cronin and Crystal Skillman on a musical adaption of the claymation film "Mary and Max." Before leaving school she wrote a dance on film script called "Could you Dance in my Shoes" that was brought to its feet and directed by Deidre Goodwin. After graduating the program Kodi pursued many different avenues of the art world. She has been the assistant director for two readings at the New York Film Academy and a short film entitled "Je l'aime a Mourir." She is currently working costumes on a production of "Urinetown" and will be attending the Manhattan Film Festival to see a film she appeared in called "Seeking Alice." Kodi is absolutely ecstatic about her show moving forward, and she hopes it is the first of many.
MAKAYLA BENEDICT is a singer, actor, and chinchilla enthusiast based in New York City. Makayla is an alum of the New York Film Academy's Musical Theatre Conservatory. Her New York credits include, The Twenty Fifth Annual Putnam County Spelling Bee, Pump n Go, and she just wrapped set on the new movie musical Plus One directed by T.J Mannix.
ROUROU YE is a Chinese dancer and a choreographer. She finished her BFA in dance in Shanghai Theatre Academy in 2012 and her MFA in dance from Sarah Lawrence College in New York in 2017. During 2012-2016, she worked in the Musical Theater Department in Shanghai Conservatory of Music as a musical theatre choreographer and a dance teacher.
Her artistic interests tend to explore and interpret human life through physical bodies. She says " My dances are all about my fantasies — broken fantasies." Her projects are about her life. She talks about her fantasies, her love, her fear, her desire, her frustration etc. She questions herself all the time and shows her attitudes to those questions when she create new pieces. Instead of making her pieces based on complex movements, she has strong preferences on making dances emotionally and theatrically. She always thinks about why she has certain feelings and where are those feelings come from. Feelings become her dances.
SHAUNA SORENSEN AND DANCERS first premièred in 2010 at The Ailey City Group Theater in New York City. Currently the company is working on their newest work "Master Sigh" with funding help from the Queens Council on The Arts:New Works Grant. Shauna Sorensen and Dancers have presented works at The Queens Fringe Festival, The Quarterly Arts Soiree at Webster Hall, Dixon Place Presents Fast Forward, The Under Exposed series, FUSE and Immersion presented by the Creators Collective, In-Sight Dance Company's "Suite Summer", The Rebound Dance Festival in New Haven, CT., Identically Different Dance, Translate: The Voices of Dance/JChen Project, and The DUMBO Dance Festival. Most recently the company premiered their evening length piece "Circular Shift" as a part of Gibney Dance's POP:Showing series. The company strives to create exciting, athletic dance through strong collaboration between director, Shauna Sorensen, and the current company members. This collaboration is what helps the company create insightful and thought provoking work. Shauna's full bio and additional videos can be viewed by visiting www.shaunasorensen.com.
This event is part of AMPLIFY at 100 Bogart:
THE CREATORS COLLECTIVE will take over a ground floor gallery space in Bushwick for three weeks this summer with performances, events, workshops, a visual art exhibit, and open rehearsals from over 25 artists and groups. Learn more about the programming and participating artists here.